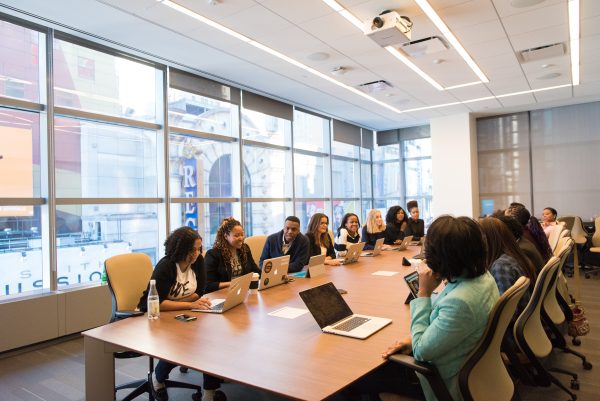 "You think it's expensive to hire a professional, wait until you hire an amateur." We measure business performance by the margin that a business makes on all compensations paid to all its employees. Your Return On Investment (ROI) would be much more when you hire seasoned professionals instead of cheaper help!
It is the total of all your employees' performances that result in your company's overall performance. Therefore it would stand to reason that the better the performance of the employees, the higher would be the profitability of the company. However, under the impression of optimizing bottom line, many business owners simply attempt to minimize payroll by hiring less expensive, and therefore less qualified personnel with the hope that they can increase their talents and potential themselves. However the money spent on the payroll of inferior employees who demand less pay does not usually produce any viable returns.
We help generate a dramatic increase in our clients' bottom line, by means of hiring superior and more skilled talents or, by optimizing the productivity of their existing workforce through development of exact and performance-based bonuses or compensation packages for them. Such compensations are normally a reasonable fraction of gains generated by the staff and will result in increasing the profit to payroll ratio.
We accomplish this objective further by means of helping individual employees to positively identify with the company's goals and objectives. We use our proprietary processes that are designed to motivate employees to take actions which they can confirm for themselves to be in their own best interest (and of course being in the best interest of  the company at the same time). In addition, We will help recruit and train new talents that are guaranteed to outperform many of your existing people in sales and other objectively measurable performance areas.
We will organize your current workforce and hire new and appropriate people for you.
If you are unsure about hiring appropriate personnel you should not feel bad. Most small business hiring practices that we see are not good at all. In fact, it is harder and more costly to hire or train a non-performing or non-compliant employee than it is to hire good new talents. The smartest thing that can be done is to make sure you are hiring correctly in the first place. We have the right, tools, strategies and assessments to insure you hire the right people the first time by:
1. Correctly matching people's talent for each position and accountability
2. Determining what and how you should pay and reward them based on measurable performance criteria.
3. Showing you how do to deal with people you have hired and are not working out
4. Where and how to find driven and self motivated people
5. Hiring the right people with the right attitude and experience.
6. How to weed out people who do not fit into your organization and corporate culture
It doesn't matter whether a company is large or small. we often come across companies with no defined organizational charts. They may have little or very detailed job descriptions.  However they do not adequately and clearly depict individual accountabilities, structure, and the dynamics of the company. Often, businesses really do not know what they need in people and from them. Therefore due to lack of clarity, they do not know how to figure out whom they should hire as business expands, or in the event of unforeseen turnovers in personnel.
Hiring and defining employee accountabilities are a lot less complicated than you would imagine. The key is to get the business structure organized first and have clear goals as to where the company is headed and then delegate clear, non-conflicting and measurable accountabilities to each individual. The problem with small businesses is that their operators are so busy with putting out fires and running the day to day matters of the company that they are not able to dedicate quality time to this critical subject.
We have worked with clients in hiring numerous employees for every work role imaginable. We can work with you to handle every aspect of the process in optimizing your team. You may have existing people who are in the wrong job for their ability. We have the know how to measure and compare the talents and skills of all existing employees and new candidates.
Client Examples
We specialize in increasing human output in business with the specific goal of increasing sales and bottom line profits. Our work is not limited to any specific industry as they are all operated by human beings. Here is a partial list of some of our clients whose sales and profits we have increased: