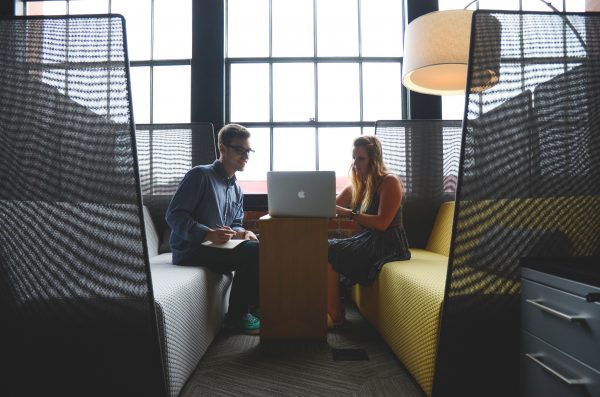 1) Build Trust In Your People
Your biggest role is to build trust, respect and support from your team. A mutual respect. As long as they deliver, you will support them and stand up for them in every way — and they know it. It's a never-ending job and you can never slip up.
2) Over-Communicate
It's your job to communicate your message, your values, what's right about what's happening, and what's wrong — over and over and over again. There can be no lack of transparency. Everybody has to be on the same page. Even when you're ready to gag over the message, you have to keep communicating it.
3) Follow-Up Relentlessly
Just because you say something once, it doesn't mean it's going to happen. Too often, managers think, "Hey, I told my team what to do." Then they come back a week later and nothing has happened. Yes, your job is to set the direction. But you also have to make it your mission to follow up — relentlessly — to see that things are moving in the right direction.
4) Identify Your Competition
Defining an enemy is very helpful in all competitive situations. Define a fairly larger competitor in your industry that you wish to fight with over market share. Rally the team around every win you have against them, every new product you introduce that's better than theirs. Make that competitor come alive as your true enemy and you'll see your team galvanize around beating them and winning in the marketplace.
5) Realize Personnel Appointments Speak Louder Than Words
When you pick someone for a new job, you are defining what's important. Managers love to give speeches about how their new initiative is the most important thing in the world. But then they put whatever warm body happens to be available in charge of it. Nothing could be worse. When you make an personnel appointment, you're doing much more than any speech you could ever give. The people in the organization already know who the star performers are. And matching those stars with the projects you claim are important is absolutely critical for your credibility and the trust you want to build.
6) Be generous to performing staff
Every good leader loves to give raises to performing people. They are thrilled to see their good employees grow and be promoted. They are turned on by their success. Good leaders understand that they are only as good as the reflected glory of their people — and so they are generous when it comes to rewarding their performing staff.
7) Fight Bureaucracy
Don't let bureaucracy creep into your place. Just because it's your bureaucracy it doesn't make it any prettier than someone else's. Get rid of clutter. Bureaucracy slows things down and speed is one of the best competitive advantages you can have.
8) Find a Better Way
Recognize that in business, somebody out there is always doing something better than you are. Your team can get insular and come to believe they're already doing everything right. Your job is to ask, "How can we do it better? Where can we find someone doing it better?" Finding a better way of doing things every single day can become so much more than a slogan. It can become a way of life and make your group stand out above the rest.
9) Own Hiring Mistakes
Look, you're not the only person in the history of the universe who has ever made a hiring mistake. Once you understand that hiring is hard work and you'll surely have missteps along the way, realize that you've got to deal with mistakes fast and compassionately. Recognize that it was your fault that the fit didn't work and get on with it. The team will respect you more. The hire you dealt with fairly will respect you more.
10) Dig into Crises
Without a doubt, crises are going to erupt in your business career. The most important thing is that you must maintain your composure at all times and never forget that you must always be viewed by your staff as their fearless leader. You must face such issues head-on and not aviod or delay them due to the depressing nature of such issues.
There will be unexpected emergencies. Something very bad or totally unexpected issues get discovered or, sales drop dramatically, someone will do something drastically wrong, or you have to face into a violation somewhere in your organization. To make matters worse, when you first hear about it, you're not going to get the whole story. You're only going to get the tip of the iceberg at first. Underneath lies 90% of it. Your team will come to you and feed you, piece by piece, a slow-drip expose of the crisis. Your job is to dig deep, early and fast, to get it all to the surface. Be candid. Recognize there are no secrets anywhere. Get the right people involved immediately. And you will see a swifter resolution to problems.
Client Examples
We specialize in increasing human output in business with the specific goal of increasing sales and bottom line profits. Our work is not limited to any specific industry as they are all operated by human beings. Here is a partial list of some of our clients whose sales and profits we have increased: